Welcome!
-WE'D LOVE TO MEET YOU IN PERSON-
In the meantime, explore our site. You will sense that Mayfair is a place where you can learn about an incredible God who loves you more than you know. And you'll see that Mayfair is a place you can grow to be more like His Son, Jesus Christ. See you Sunday!
AWANA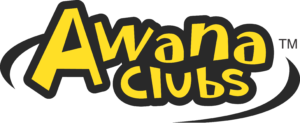 AWANA is our mid week children's program for kids 3 yrs old through 6th grade. This high energy ministry is a great opportunity for kids to play fun games together and learn about the love Jesus has for them! AWANA resumes September 14 and is on Wednesday nights from 6:45–8:15pm. Our leaders are excited and are looking forward to another awesome year!
ELEVATE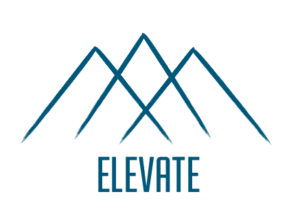 Elevate is a place for teens in grades 6–12 to come together for food, games, and intentional worship. It's our desire at Mayfair to provide a safe place for teenagers to be themselves and experience meaningful relationships. Are you a passionate follower of Jesus? Wrestling with your faith? Don't really know what you believe? No matter where you find yourself in life, you are welcome to join us on life's journey on Sunday nights from 6-8 pm as we love, challenge, and encourage each other!
Join us Sunday, November 6 @ 11 am for a special performance from the musical group This Hope! This Hope will be putting on a concert immediately following our worship service. We hope to see you there!
YOU need to be informed! We encourage men, women and youth to attend this revealing discussion with guest speaker, Christina Tipton about a devistating crime happening right here in Genesee County. Learn how you can take steps to protect yourself and your family – and STOP Human Trafficking
Oct 16, 2016

"Be Courageous"

Oct 9, 2016

"Palm Sunday: A Day of Significant Insignificance"

Jul 3, 2016

Childlike Humility & Faith

Jun 26, 2016

Jesus' Teaching on Divorce

Jun 19, 2016

A Love He Can Feel

Jun 5, 2016

The Biblical Design for Marriage & Family – Core Value #6

May 22, 2016

Little Children and the Kingdom – Part 2

May 15, 2016

Little Children and the Kingdom – Part 1

May 8, 2016

Treat Her with Respect

May 1, 2016

Tough Words, Temple Taxes and Tilapia
Thank you for considering a gift to Mayfair Bible Church. Contributions are used in accordance with our Annual Budget under the oversight of the Board of Deacons. If you have additional questions regarding funds at Mayfair, or are considering an unusual donation, please contact us.
FOUR WAYS TO DONATE ELECTRONICALLY
Get the app. The EasyTithe app is available for iOS. After downloading it to your phone or tablet, select "Mayfair Bible Church". You can direct your giving to a specific category and track your recent giving history.
Text a donation. Send a gift of any amount to 810-346-1755. On the first visit you will fill out the necessary information to make a donation. On following visits you can simply text an amount to that same number.
Use your bank's bill pay feature. You can utilize your bank's bill pay service to send a one-time or recurring donation to Mayfair.
Use the online service by clicking the button below. You will be directed to a site that will collect the necessary information to process your donation. None of your banking information is shared with Mayfair Bible Church, it is securely stored by the processing company.
5339 W. PIERSON ROAD FLUSHING, MI 48433