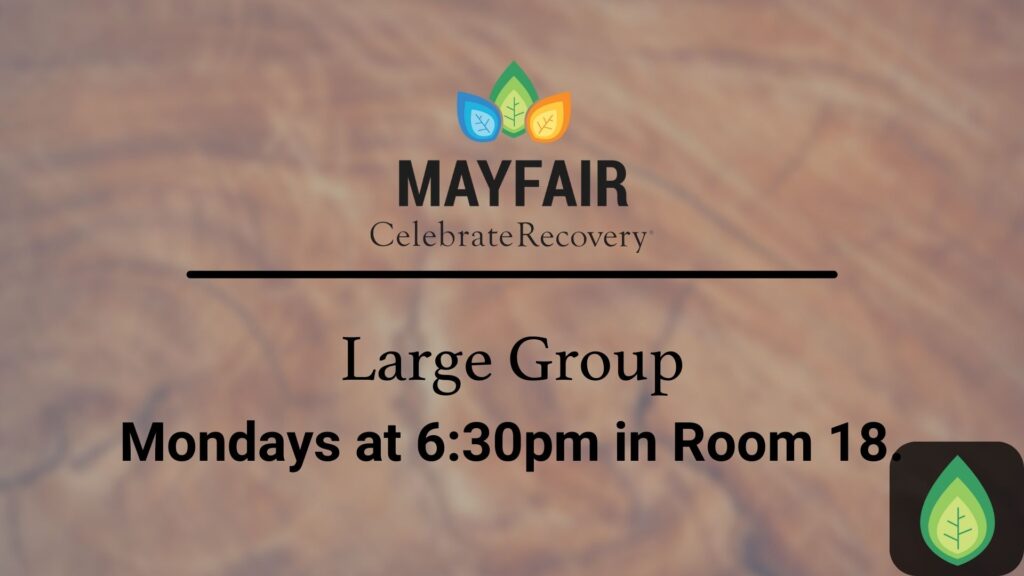 Celebrate Recovery at Mayfair Bible Church!
Large Groups:
All are invited to Large Group on Mondays at 6:30pm in Room 18. Men and women gather for worship, testimonies, small groups, and fellowship. Please enter the building through the South Doors by our playground.
Step Studies:
Step Studies are broken out for men and women. We are not currently running any step studies.