Click the image to download the monthly church calendar.
Click the image to download the quarterly look ahead.
KEEPERS OF THE KINGDOM (VBS)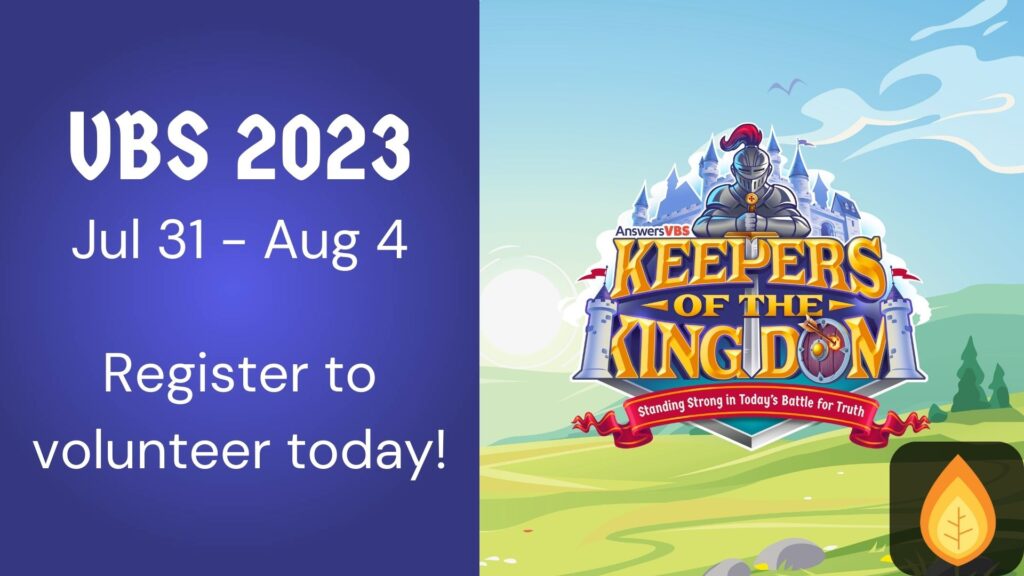 With Keepers of the Kingdom: Standing Strong in Today's Battle for Truth, the knights and fair maidens will learn how to be a part of God's kingdom and wear the armor of God. Our Royal Majesty's kingdom is under attack, and we must prepare for battle.
Families will gather at Mayfair from July 31st to August 4th in the evenings for a VBS packed with Biblical truth, connection, and lots of fun!
Kindergarten through 5th-grade students are invited to participate.
*Nursery and Preschool are available for volunteer's kids only.
Volunteers are needed to help us prepare for VBS and be part of the program July 31 – August 4.
If you are able to help with anything from building sets and decorating rooms to running carnival games to leading a small group of kids each night, we can use your talents and gifts!
We have tasks for people of any age and physical skill, so take a look at the registration form, pray over it, and ask God how you can be a light to our community through this year's VBS.
JUNE 4TH CHURCH PICNIC & MCNEILLS MUSIC GROUP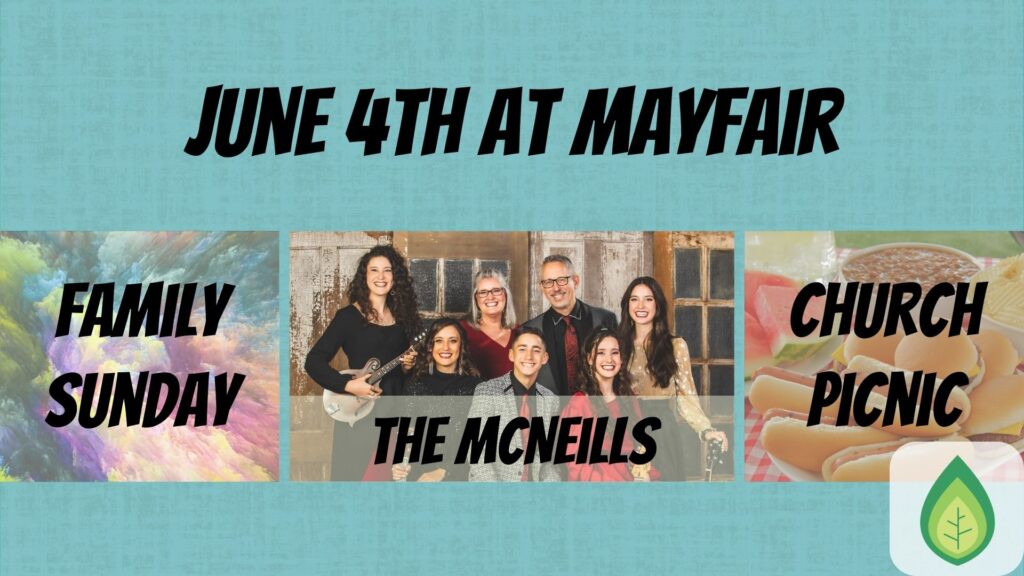 We have so many special things planned for Sunday, June 4th! We invite you to join us!

Equip Courses: Classes meet at 9:15am for all ages.
Family Sunday: Kindergarten through 5th grade students will join us for the entire service. Nursery and Preschool students will check in and go to their classes like normal.
Musical guests – The McNeills: The McNeills music group will lead our church in worship during the 10:45am service. You can learn more about their group here: https://www.mcneillmusic.tv/
Church Picnic: Gather under the pavilion after church for burgers and hot dogs! Please RSVP online or in the foyer and consider signing up to bring a side dish.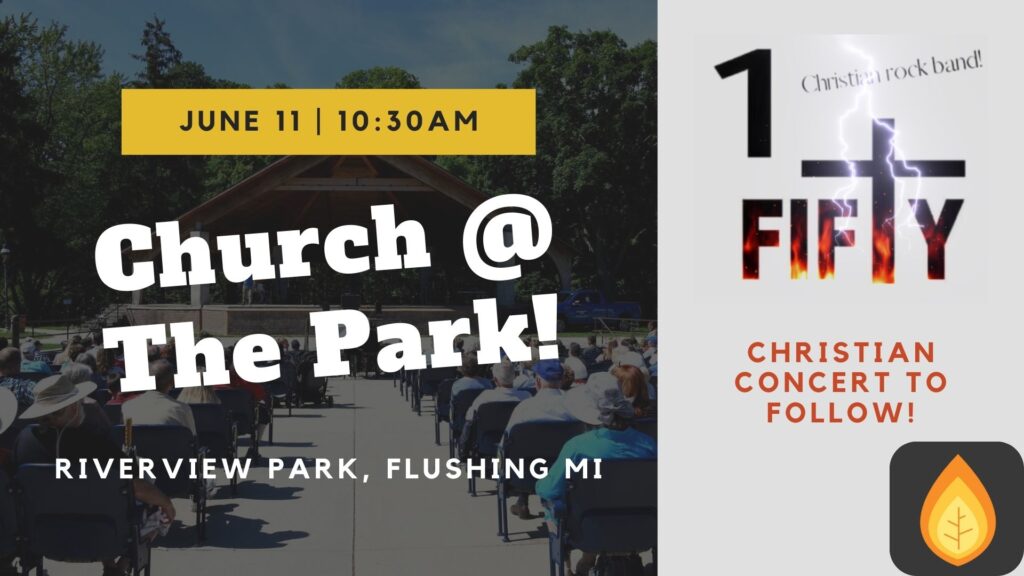 We are excited to host Church at the Park again as part of Flushing's annual SummerFest. Join us for a community worship service in downtown Flushing at Riverview Park on June 11th at 10:30am.
This is an opportunity for our church to go out and show God's light to the Flushing community while having a blast. Here are some ways you can do that:
Grab a bite to eat for breakfast or visit a local coffee shop for a treat and invite people to our service.

Invite your friends and family to our service AND a free Christian concert. A local band, 1Fifty, will join us for our worship service and start performing immediately after our service, until about 12:30pm.

Grab lunch at a local restaurant with some friends and stop by the carnival for the rides and treats.
We can also use some folks to help greet, move supplies, and host a Mayfair Welcome Tent in the morning and throughout the concert. Please click the button below if you and your friends want to serve with us at Church at the Park.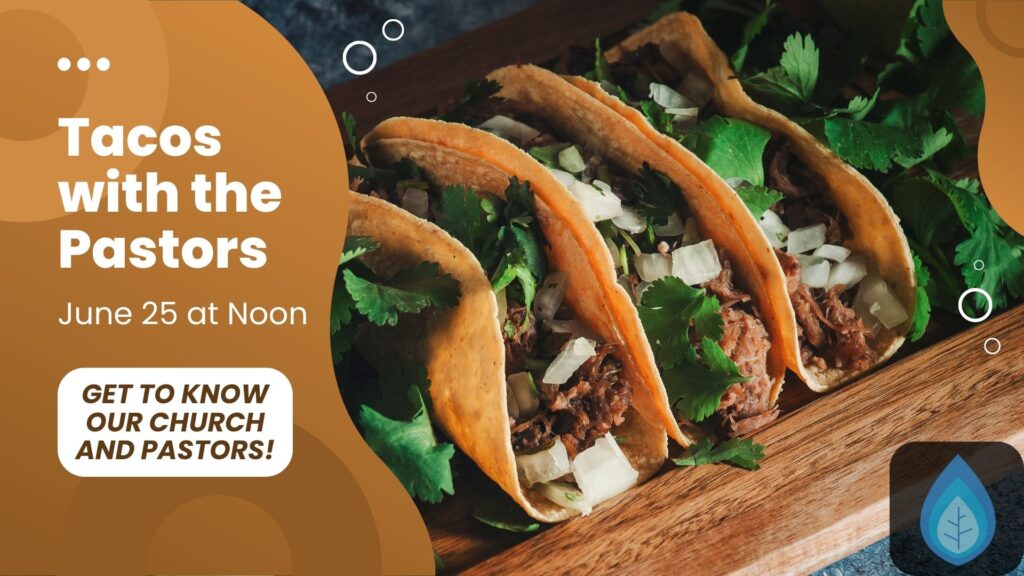 Are you new to Mayfair? Get to know our church and pastors over a delicious lunch of tacos! Your whole family is welcome. We will gather in the Atrium after the morning worship service.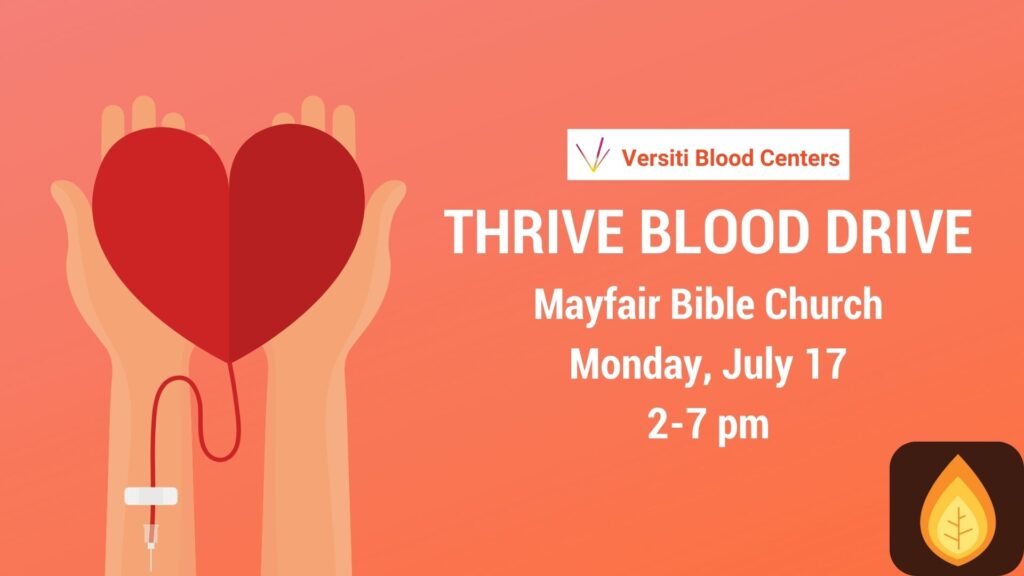 Awesome News!
Mayfair is now the Versiti blood drive center for our area!
That means we will host a blood drive every two months here at Mayfair and facilitate this life-saving opportunity for our community.
The next blood drive is Monday, July 17th from 2-8pm. You can schedule an appointment online by clicking the button below.