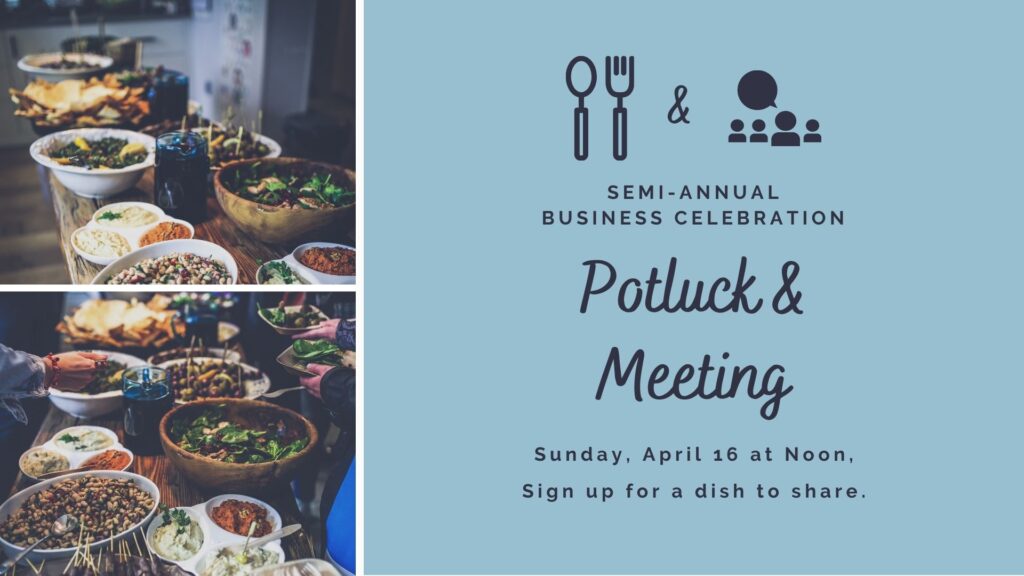 It's time for our Semi-Annual Business Celebration!
Please join us for a potluck lunch with the meeting to follow on Sunday, April 16th.
Please RSVP and sign up in the foyer or online to bring a dish for the potluck. We can also use help setting up, tearing down, and in the kitchen. Thank you!