Q:
Are you looking for a clear, navigable path to grow in your understanding of the Bible? Do you face pressing issues in your marriage, parenting, finances, or workplace that you don't know how to handle as a Christian? Do you long to go deeper into the exciting realm of church history or systematic theology? Do you feel unprepared to share the gospel or articulate essential Christian doctrine?
Across Mayfair's history, our adult Sunday School program has offered a wide variety of great biblical classes. Our aim has always been for every Jesus-follower to be thriving – progressively growing in their relationship with God.
To continue to facilitate this growth for people of every age and life-stage, we've designed a new, focused plan: a 3-year course schedule of top-notch biblical and theological education geared to equip you for the challenges and questions of life.
Get equipped. Experience Growth. For God's Glory.
Survey the EQUIP course schedule below.
SUNDAY MORNINGS @ 9:30 AM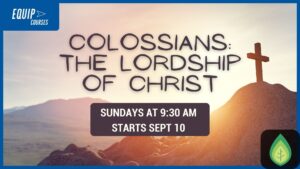 Colossians – The Lordship of Christ
Teacher:

Dr. Darrell Foltz
Come and see what it means to know Jesus not just as savior, but as the supreme ruler of the universe and your life. This class will leave you with a sense of awe at the greatness of our risen Savior!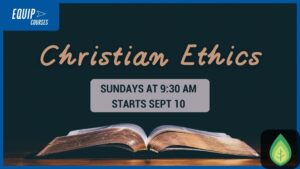 Dr. Wayne Grudem explains that Christian ethics studies what the Bible teaches us about which acts, attitudes, and personal character traits receive God's approval, and which do not. Join us this fall, as we study the following topics: Introduction to Ethics, The Use of the Bible in Ethics, Disputable Matters, God's Will for Our Lives, Homosexuality, Transgenderism, and Abortion. Our goal will be to determine our moral obligation in regard to each topic.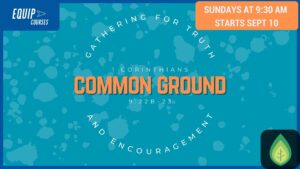 Teachers: Brian & Metcalf and Brian & Malori Pickell
*This is a new class for those who are newly married or parenting children high school age and younger.
Common Ground is a place to connect with others who want to grow in Christ and build households of faith with the support of an encouraging community of believers. We will start the fall by going through "Not a Fan" by Kyle Idleman.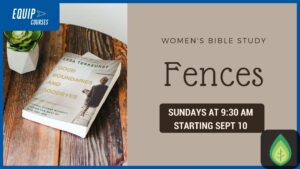 Setting boundaries isn't just a good thing, it's a God thing. Where there is chaos in a relationship, there is usually a lack of boundaries. This is a study to help you have better relationships and learn biblical ways to love others without losing the best of who you are.
You can order "Good Boundaries and Goodbyes" by Lysa TerKeurst on Amazon or your bookstore of choice. Please sign up in the foyer on Sunday or give us a call.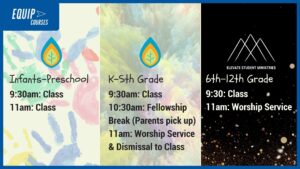 9:30am – Class

11am – Class
Thrive Kids (K-5th Grade)
9:30am – Class

10:30am – Parent pick up for fellowship break

11am – Join us for the beginning of the worship service. Kids are dismissed to their teachers after singing
Elevate Teens (6th-12th Grade)
9:30am – Class

11am – Worship Service
*Family Sundays
Periodically, we have Family Sundays. These include holiday weekends and when a month has a fifth Sunday. On Family Sundays, the Nursery and Preschool meets like normal. K-5th grade students remain with us for the entire Worship Service at 11am. We incorporate special things, like musical instruments, stories, and other surprises during the Family Sunday services.