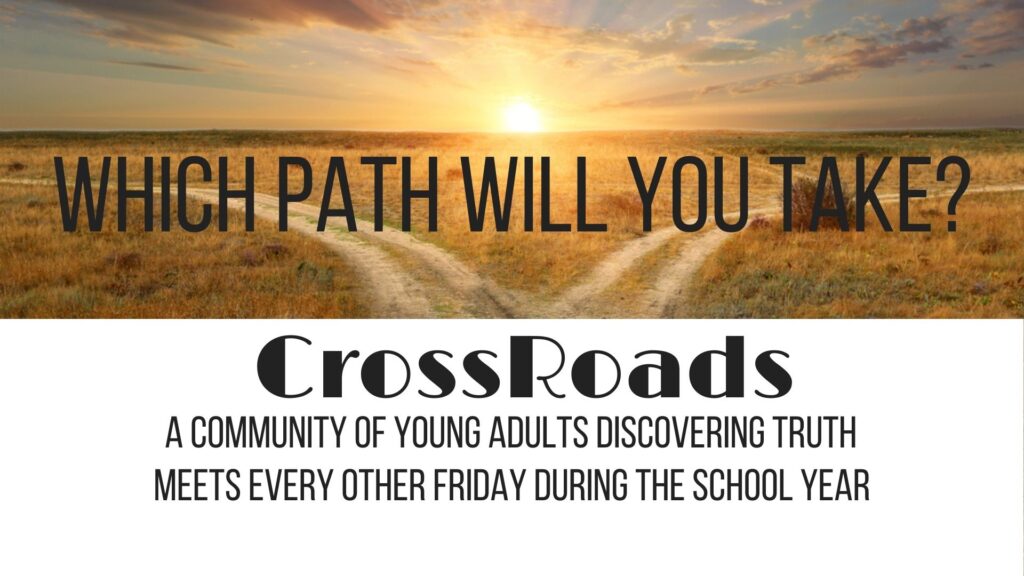 College students join us every other Friday during the school year from 6:30-9pm.
Share a meal, experience authentic relationships, engage in musical worship and get to know other college students and young adults in the area. If you're just curious about all this or are completely sold out we'd love to have you join us!
Check out our
Facebook
group for more info on events and gatherings.
Meeting location: 7059 W Mt. Morris Rd., Flushing, MI 48433
Event nights may have a different time and location. Join the Crossroads Facebook Group for full details.
January 13 - Pizza & Game Night
January 27 - Guest Teacher & Games
February 10 - Movie: "What is a Woman?"
February 24 - Guest Teacher & Games
March 10 - Event
March 24 - Guest Teacher & Games
April 21 - Movie: "Uncle Tom II"
May 5 - Guest Teacher & Games
May 19 - End of Year Celebration